Kitchen+bathroom renovation pt.5
Some progress has been made since last time, so here's another update. (And mostly because Brittany really wants new pics.)
Here goes.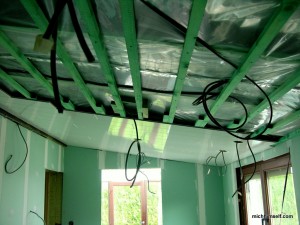 Here the ceiling is in progress.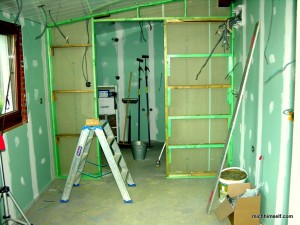 We've got a wall between the kitchen an the bathroom once again!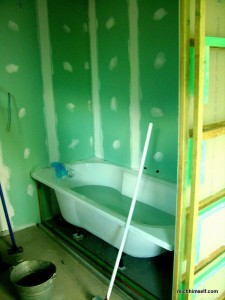 Our naked bath tub, filled with water for whatever reason.
Tiles! Aren't they pretty? Much better than that bunch of clay we had visible first.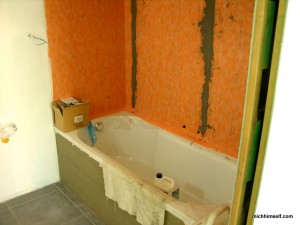 Some orange stuff on the wall, which makes it water-resistant, apparently.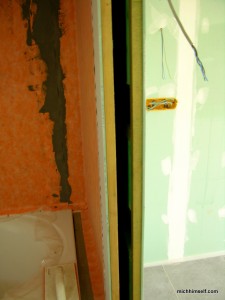 This is where the door will go. It will literally slide into the wall.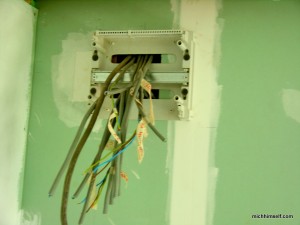 A bunch of cables to be connected later on.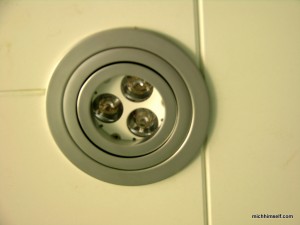 And here's an idea of what the lighting looks like. Fancy 12V LED spots. Excuse me for the blurry photo.
That's all for now. We've got some painting to do, and I think in about a week, they'll start placing the new kitchen furniture. I'm looking forward to that.